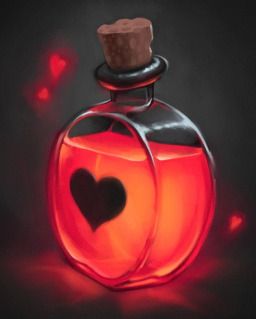 Starlight messed up big time.
She made a batch of love potion and Sunburst accidentally drank the whole thing! After Spike calms her down, he gently suggested that it might not be a bad thing, especially since Sunburst seems strangely unaffected.
What could his sudden tolerance to a potent love potion mean?
Chapters (1)