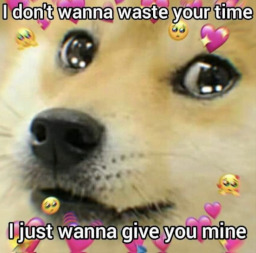 Anon feels like bonding with the pony personification of the sun; Princess Celestia. More specifically, he feels like sexually bonding with her.
Princess Luna doesn't know how to feel about that.
---
WARNING: Profanity, and I mean a ridiculous amount of profanity. Also sex jokes, because bottom of the barrel humour has been fermenting the longest.
Chapters (1)