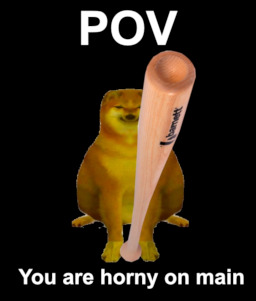 Your name is Anon and you are a human living in a society run by ponies.
You have no human friends—probably because you're the only one. But that's all right, you've got some pony friends and they're pretty groovy. You just wish they'd tone down the ironic erotic energy they constantly exuded while around you.
I mean. There's no way they were really that sexually charged, at least towards you. Right?
...right?
Well, good thing Rarity is right there!
Chapters (1)