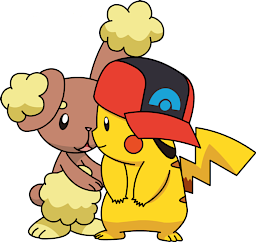 After another encounter with Team Rocket, Pikachu and Buneary are somehow transported into Equestria around the time Discord is released from his prison. They make new friends and fight new enemies as well as familiar old ones during their time there. But will they ever find a way to get back home? Or is home closer then they think?
Takes place sometime after the Best Wishes/Black and White series.
Possibly the first Lagomorphshipping story on FIMFiction.
Chapters (15)