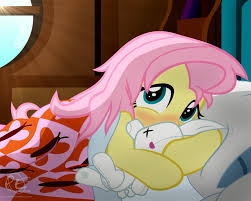 This story is a sequel to Rainbow Dash Confesses Her Love to You
---
You've been going through a tough time lately. Every day you come home exhausted and hurt, and your mind is at its all-time limit. The only recluse you have is in Fluttershy, your loving, caring girlfriend.
During a restless sleeping fit one night, you're aware of her voicing her true feelings to you.
Approved and favorited by the great and revered Humanity. That's the highest honor I can imagine!
Chapters (1)