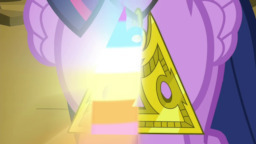 Source
After the Mane Six, Spike, and Starlight Glimmer have a dream about a mysterious cave in the Everfree Forest, they journey out to discover it's secrets, including one of Equestria's oldest friends, who's also the brother of the most evil villain Equestria has ever had!
Learn of the backstory of one of Equestria's biggest villains, the return of an Equestrian historical figure, new bondings being made, destinies being fulfilled, and the possible origins of one particular dragon!
This is my FINAL fanfic in Fimfiction! Since I feel bad about leaving the Alternate Season Six story unfinished, I'm making one more story for Fimfiction, and it's the biggest MLP story I've ever made! I've already started writing actual novels, but this story is going to mark my departure of making MLP fanfics. I do hope you enjoy this one, because I really hope for a similar story in the actual show!
Chapters (32)