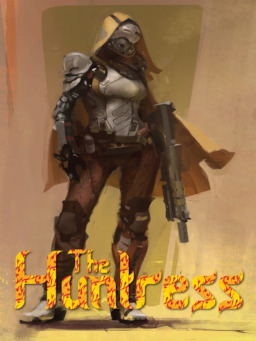 Seven hundred years ago, Princess Celestia lost her daughter to the human world. She went mad, deciding that humanity must pay. She crossed the dimensional veil and thus the Solar Tyrant began her war. She did the unthinkable, bringing Equestria to Earth, destroying one world in the process and nearly destroying another.
However, neither Princess Luna, the Bearers or their allies could stand for this and so they waged war against the Tyrant, quickly moving to aid humanity. Technology met magic, and somehow, humanity survived.
Now Sunset Shimmer has reincarnated...into a world full of chaos and strife. And the only way to end it is to kill the one responsible - her mother.
No one ever said a hunter's job was ever easy.
---
EqG/The Conversion Bureau/Destiny crossover.
Chapters (9)