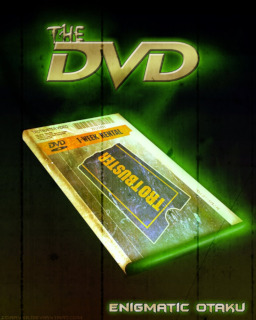 To whoever this may concern, please, I beg you, for your own well being--DO NOT watch this film!

I don't know where this thing came from; it just showed up one day on our shelf and there doesn't appear to be any record of it on our inventory lists.

I'm not sure if this thing's freakishly enchanted, cursed, or whatever, but whenever I take it off the shelf, it reappears there the second I turn around! I even burned this thing out of annoyance and tossed it in a woodchipper a few times for good measure and it still manages to somehow come back every single time in one piece! I don't know, it's like this thing wants to be watched!

Still, it shouldn't--not by anypony! One of our employees here got curious and decided to look at it alone, and...and he hasn't been the same since...

Please, this is your last warning: put this thing back where you found it and walk away...
---
Cover provided by zoarvek who also proofread.
Chapters (1)