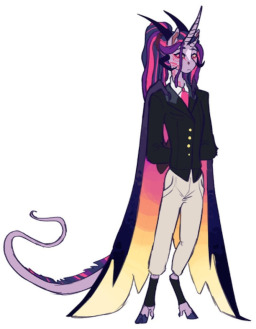 Source
Having narrowly escaped the successful coup dealt by her treacherous cousin Duke Blueblood, Princess Rarity and her younger sister Sweetie Belle, try to escape their beloved kingdom of Soothsay.
Unfortunately, the two get separated, and to find her sister Rarity is forced to enlist the aid of a demon, something she thought to have only existed in the realm of fantasy.
The demon is more than willing to help her, of course... for the right price.
---
Collab between myself and Earthsong9405.
Chapters (1)