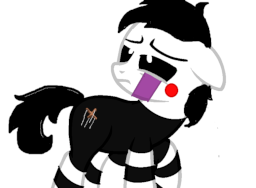 Twilight awoke one day to a normal coffee break with her daily errands. Until she ran into a small colt...
A weird colt, claiming that he`s dead. And he sure looked it, too.
What will Twilight do with the poor depressed thing? Why does the foal seem so concealed on his past?
Chapters (12)