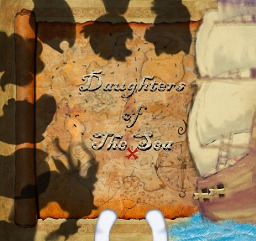 This story is a sequel to Discord's Family Reunion
---
Summergale. Former Captain of the Maiden's Fancy. Former Queen of Equestria. Mother of Harmony and Discord. Saved from the brink of death by Twilight Sparkle and her time traveling husband, the time lord known as the Doctor, Summergale must now make her way in a world very much different from the one she knew of hundreds of thousands of years ago.
But when a chart to a sunken treasure from her past is given to her, she is determined to sail the seas once more. Now all she needs is a ship, and a crew to sail it. A crew of six perhaps?
Warning: This is a direct sequel to Discord's Family Reunion. You will need to have read it first, to understand who the main character is, and what's going on.
Chapters (14)