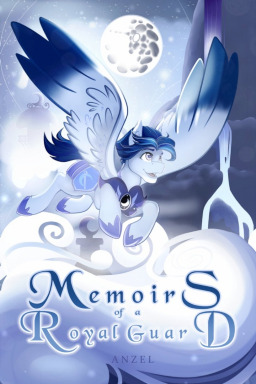 Source
Everypony has a story. Some tell of heroic feats and grand adventure. Others tell of villainy against the forces of Harmony. The story of an average guard, however, is one of obscurity. They live in the background, unnoticed but ever-present.
Silent Knight assumed his tale would be like that of his father's: join the Royal Guard and serve Equestria. He would be just another helmet and spear, part of the rank and file. And that was all he ever wanted.
However, when Captain Shining Armor asked for volunteers to form a House Guard for the recently returned Princess Luna, it was Silent's hooves that stepped forwards to set his new life in motion.
Chapters (56)