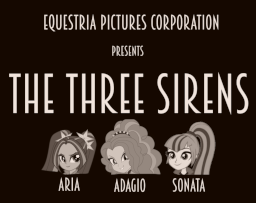 In a tribute to "The Three Stooges," Adagio, Aria, and Sonata plot to take over Canterlot with a variety of farcical schemes. They try their very best not to kill each other in the process.
Rated E, with the caveat that that there's gratuitous amounts of Sonata abuse. At the time of writing, I had not seen "Rainbow Rocks," so there may be some slight differences between the canon events and my story.
11/15, top of the popular stories list!
Chapters (1)