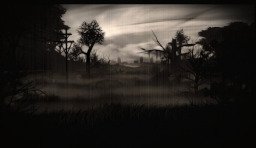 Source
''You know....staring at people is considered rude''

''Why do you wear a mask in the first place?''
Everybody who I had met said that a mask is for hide something about us, but for me is to show who really I am, little matters to me what they think.
I wear this mask for almost 10 years and nobody, even my remaining family, had managed to make me to remove it. And I'm pretty sure that this little alicorn-pony or whatever thing she is called… Yeah she, because she hates to be referred as an animal and technically she is a pony, in other words an animal.
Logic people.
She is a burden to me and also she is my unwanted responsibility until she finds a way to return to her girly land, and how the things are going this will be a long wait enduring her complains about my attitude and particularly my mask.
This mask is my face and nothing will change it.
*30/11/14 Made it to the popular stories!!
Thanks guys!!!*
Chapters (13)