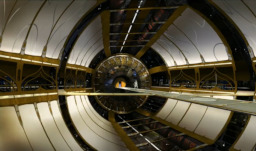 Her name is Ilik, controller of the Zephyr Warframe.
Taking a key as a reward, it's what started all this, a tampered key. The key is glowing, and the Corpus have found her. It all happened too quick to remember, a bright flash and suddenly the heat of the upper atmosphere is breaking the glass, Ordis is offline and the ground's getting close.
---
Note: Tags are subject to change over the course, because I have no idea what i'm doing with my life anymore.
Chapters (8)