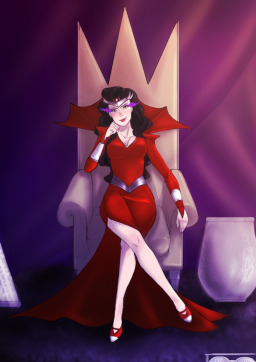 Source
Queen Umbra lives her life with anger in her heart and spite in her soul. She's tried her hardest to serve the Empire to the best of her ability, yet no one takes her seriously due to a past she had no choice over and a curse that she can barely control. And in the midst of all this, she has forced herself to isolation from others so that none may get hurt.
That is, until happy-go-lucky party planner Bubble Berry comes along.
Now stuck with her annoying ball planner every day until the day of the ball's arrival, Umbra ends up getting caught up in the rambunctious behavior of Bubble. Not that she enjoys it... Right?
---
Coverart done by: demdoodles on DeviantArt
Chapters (9)