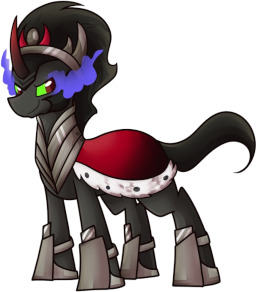 Source
My name is Steve Anello, son of Tony Anello. My old man runs the streets of Chicago with an iron fist. He's the big shot around these parts. However that's all about to change. Today is May 1, which means I'm turning 25. I don't know it yet, but my life as well as my body is going to be forever altered. It's going to be tough in the beginning but once I learn to control these "power's", I'm taking over Dad's operation. That is, if the rest of his boys will listen to a talking magical horse with a blood-red horn.
Rated T for language, some sexual references, and violence.
This is my contribution to Twisted Spectrum's awesome Five Score Universe.
Part Two Has Begun. Also, this story will tie in with another Five Score fic called, A Love For Madness. Read both to see events from different perspectives.
Chapters (17)