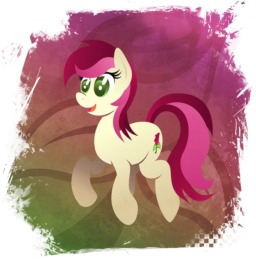 Life at the post office has always been the same since you got to Ponyville, and worse, you always end up sleeping on the job! It almost seems like you're destined for a life of getting chewed out by your boss as you just can't seem to stay interested with sorting through the mail.
It seemed that way before you met the most lovely pony on a delivery that was forgotten but one of the mailmares. Now you can't seem to get this beautiful mare out of your head, and you're both ecstatic and horrified of interacting with her on a daily basis, now that your boss has officially made you a mailman.
You're not sure if this is fate, or if this is just the worst luck you've ever had. It looks like you'll just have to wait and see!
[It's a 2nd Person Romance, Starring YOU and Roseluck!]
Chapters (3)