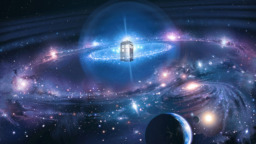 Source
Princess Celestia met two Time Ponies long ago, Doctor Whooves and Colgate (AKA Minuette). With their help, Time has gone on smoothly and the events regarding the Elements of Harmony have gone relatively smoothly.
Still,it is becoming a a bit much for the two ponies. While Doctor Whooves has married to carry on his lineage, a piece of his TARDIS has been grown into a new TARDIS (yes it can happen, a piece of coral on Captain Jack Harkness's desk is growing into a TARDIS)
Spike was chosen at random to help carry on their duty due to his long draconic life. When something goes wrong, and Spike's life is on the line, it will take six certain mares to prevent his untimely end.
All characters are anthropomorphic. Story inspired by Path-of-Cloud's "Building a Dragon's Hoard" and "Spike and his Six Lovely Ladies" combined with watching a Doctor Who marathon.
Cover image by AlyxHesser on Deviantart!
Chapters (4)