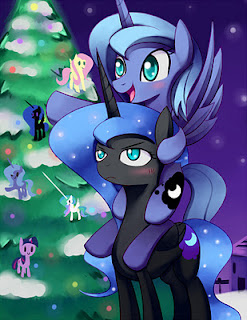 On the eve of Hearth's Warming Eve, as Luna raises the moon, she is visited once again by the very entity which drove her to madness. Resisting it's influence, Celestia and Luna hatch a plan to end this once and for all.
One which works too well with unforeseen consequences.
As the nightmare loses it's power, it plummets to the earth followed by an explosion of Power that the Royal Sisters know too well. However when they find the epicentre of the explosion they are shocked to see an Alicorn with no memory, and no name.
Yet the question remains. Why does it resemble Luna so much that they could be twins??
Follow the story as this unnamed Alicorn makes her presence into Equestria, for better or worse.
Chapters (8)