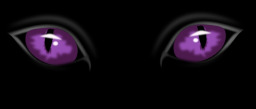 Source
This story is a sequel to These New Days.
---
The ex-Elements of Harmony are currently out of town when magical beasts begins to prowl into Ponyville. Fortunately, Ser Vincent is more than willing to protect the town in their stead, for what else is the knight for if not to protect the ponies that had begun to accept his presence?
It's just... it's just simply one of those mornings that make this decidedly difficult. Very difficult indeed.
---
---
The fifth story of the Changing States of Knight Series. Starting with To See Both Faces
Chapters (6)