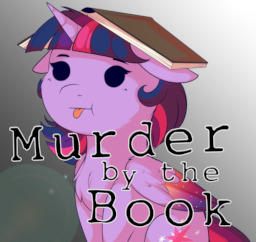 Source
There has been a crime most foul in Ponyville! However, Twilight Sparkle is on the case, and she has finally gathered all of the suspects under one roof.
Tonight, she will discover the truth.
Tonight, one pony will face the justice they so richly deserve.
Tonight, she throws the book at them!
Featured 8/20! You guys rock - and deserve a free library card or some overpriced coffee!
Click here for a whole dang reading of the story! It's now available on YouTube!
Chapters (1)