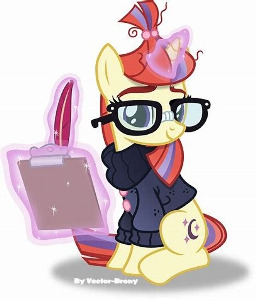 As the Ruler of Equestria, Twilight often finds herself occupied and can't spend every moment teaching foals at the School of Magic. So she needs a regular substitute teacher to sub for her MOST of the time. After her current substitute retires, she's in need of a new one. Her old friend Moondancer applies for the job.
Another side story of the Successor Verse
Made Popular Stories 10/19/20!
Cover art by Vector Brony.
Chapters (1)