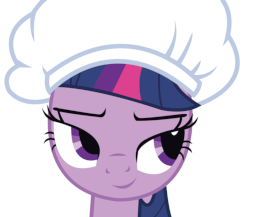 Source
When Rainbow Dash and Twilight Sparkle decide they aren't contributing enough to the weekly picnic their friends have, they take matters into their own hooves for better or worse.
Watch as two hapless cooks brave the dark frontier known only as The Kitchen!
Wonder at their ability to craft semi-edible dishes!
Be amazed as this somehow sprawls into a grand adventure spanning Equestria... and beyond!
Chapters (4)