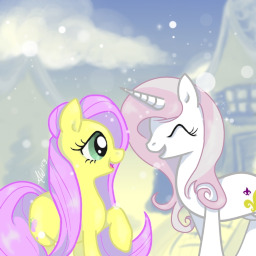 Source
After Fancypants cheats on her, and discredits her in the eyes of the Canterlot nobility, Fleur de Lis moves to Ponyville to get a new start. While there, she meets a shy yellow pegasus who she remembers seeing on the modeling circuit, and slowly becomes infatuated with her.
Now, if she could just stop putting her hoof in her mouth every time she speaks to her.
Flutter de Lis shipfic loosely inspired by the only other one I could find on this site, the sadly never completed Kindness in Dancing.
Chapters (6)