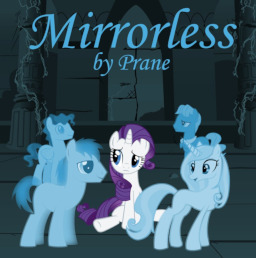 Source
Everypony knows that Rarity did not participate in the last Nightmare Night's festivities in Ponyville.
What was she doing, then? Did she work on somepony's costume? Maybe she needed some time just for herself? Or perhaps she was partying, after all?
The truth is, she was strolling through the Everfree Forest.
Alone.
Live reading here, courtesy of The Living Library Player Society!
Note: this story was written for EQD Nightmare Night 2012 October FanFiction Contest, link.
Chapters (1)