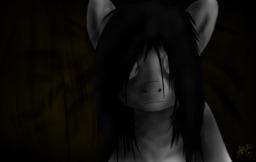 Twilight and Rarity decide to put a foalhood rumor to the test.
---
Edited by Undome Tinwe
This story is part of the First and Only Raritwi Bomb: A week's worth of stories and art all centered around Rarity and Twilight. If you liked this story, the previous story posted was Tactics by Rose Quill, and you can find a master list of all Raritwi Bomb content Here.


Happy Halloween!
Chapters (1)