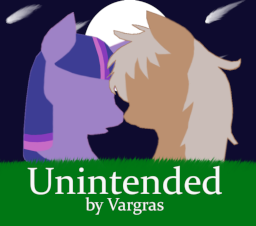 Source
A sequel to 'Forbidden Fruit' - Months have passed since Applejack's and Twilight Sparkle's adventure to retrieve a piece of life-giving fruit, and Granny Smith has successfully recovered from her illness. Though they became incredibly close during their journey and learned much from each other, they never became anything more. As they'll soon discover, however, there's still more they can learn from one another - much more.
Fic is rated Teen for alcohol use, language, and romantic situations.
Featured on FiM Fiction! Thanks to everyone who has read, reviewed, and commented!
Chapters (21)