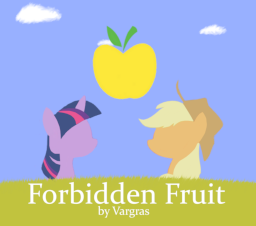 Source
With Granny Smith's health in a slow decline, and Sweet Apple Acre sales also suffering, Applejack becomes despondent. Rumors of a mystical tree of life, bearing magic fruit, rekindle a flame within her, and she tackles the issue the only way she knows how - head-on.
Sequel to 'Forbidden Fruit': 'Unintended' (Shipping/Slice of Life)
Fic is rated Teen for brief alcohol use, mild language, and discussions of death.
Featured on Equestria Daily! Thanks to everyone who has read, reviewed, and commented!
Chapters (16)