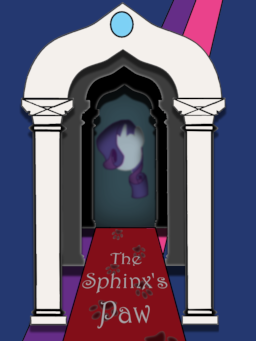 Source
It's been a few months since Twilight Sparkle moved into the palace of her wife-to-be, the lovely Equestrian Princess Rarity.
Things are going well for the young sphinx, she feels that she is finally settling into her new home.
Little does she know that her peace is about to be shattered by the most unusual conversation. Just what about her paws does Rarity find so fascinating?
---
Takes place in Earthsong and Monochromatic's Raritwi Arranged Marriaged!AU, which can be found HERE!
Cover art by the talented Nonchalant
Edit: It's been featured?? WOO! 11/18/19
Chapters (3)