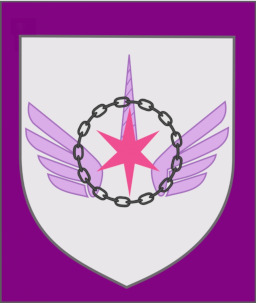 Nopony is born a hero. It is only through their actions that they become as such. And not all heroes start out as outstanding citizens. Some of them started out as victims of fate who turned to unlawful practices as a means of living.
Cloud Clipper was a pony who never had the luxury of a family that could care for him. He did what he had to do in order to survive. Even if it meant living a life of crime serving as a deckhand in a smuggler vessel. Still, he made a decent wage and had adventurous life.
Eventually his luck ran out and the law caught up to him and his crew. His happy day's are done. Or so he thought. Because instead of a sentence, they offered him a choice. Face trial and lose or try his luck and enter basic training in order join the Penal Guard, an elite class of reformed criminals within Princess Twilight's Harmony Guard.
The choice was obvious, but unbeknownst to him, his life and that of those around him would never be the same.
Chapters (6)