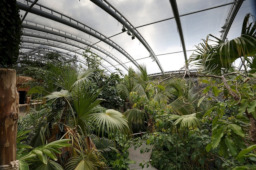 After years of campaigning and fund-raising, Fluttershy is almost ready to open the newly built Greater Canterlot Tropical Bird Sanctuary to the public. But when everything starts to go south, Fluttershy must face her inner demons and fight her own anxieties in a bid to save the project before it's even begun.
However, even with Tree Hugger--her best friend--by her side, can she remain calm under pressure and overcome the biggest adversity she has ever faced?
Content Notice: Contains strong descriptions of gender dysphoria, transphobic slurs and casual nudity throughout.
Chapters (1)