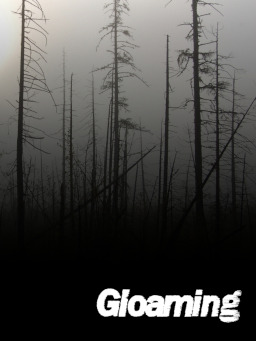 Delta. A logging town in Equestria's far west. With its pleasant (if insular) locals and slow, quiet atmosphere, every inch the small town you'd expect. Except that every few weeks, a predator is found dead and and covered in brutal injuries.
Ranger and single mother Swan Dive is sent to Delta to make sense of it all. But the more she uncovers, the less sense it all makes. The monster leaves no trace except for its own killings. The deaths don't seem to serve any purpose. And the murders are all clustered around Delta. Swan's going to have to keep her wits about her if she hopes to make any sense of these strange incidents.
Because there's something in the forest. Something stalking Delta's animals. Something deadly. Something bloodthirsty. Something the likes of which Swan has never seen before…
---
I read the Twilight series to learn from it. Long story short: it really sucks. But more than that, it has many, many ideas that are quite good, but very underutilized. This is my rewriting of Twilight, aiming to utilize those ideas and throw out the ideas that don't work while still following the same basic plotline. Because even I can do better than that tripe.
Special thanks to Bugsydor for the title.
Chapters (28)