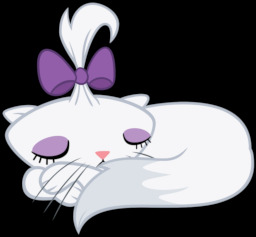 [2nd-Person Fic starring you and Opalescence]
Life's tough for a stray. With all doors shut at your presence, you can only take what you can get. Which isn't much. If only there were some light at the end of the tunnel to help keep you going.
Perhaps that lovely Persian can change your views...
A/N: No. I don't know. And I'm not sorry. At all.
I wrote this at two in the morning. My friend was yelling at me the entire time.
...God. Why do I do this to myself.
Chapters (1)