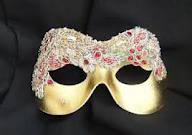 [Second-Person fiction starring you and Pinkie Pie]
All your life, you've worked hard and your friends partied hard. You shook your head at the thought of ponies gathering for a good time, and worked to get to college while they wasted their time. At first, that was no different for the Masquerade. But when a college professor reveals himself to be attending the party, will your ambitions make you go as far to change your original plans? As far as to ask help from the pink mare who was the very bane of your ethics?
Second-person fic idea I'v had for awhile, and I wanted to see how I liked writing second-person fiction. Enjoy! Any advice and/or criticism is welcomed.
I would also like to thank Shadowslayer, my proofreader and editor. You have him to thank for my chapters not being big walls of text!
Chapters (6)