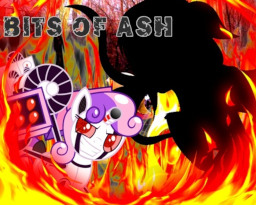 Source
Friendship... Friendship never changes. In the war ravaged future of Everglow, ponies have all but destroyed the planet in a mad, genocidal drive to re-establish their once great empire. Two unlikely companions struggle to find place to belong in this burned out, hellish ash-scape. Of course Discord thinks this would be a great place to take the students on a field trip. So he loads the student six on his magic school-bus and takes them on a site seeing adventure across the ashen wastes.
-=-=-=-=-
A PonyFinder crossover fic. Do you like ponies? Do you like Dungeons and Dragons? Try PonyFinder! This is based on characters in the newest campaign setting, From The Ashes.
http://kickstarter.ponyfinder.net/
It's available for Preorder Right Now!
Chapters (14)