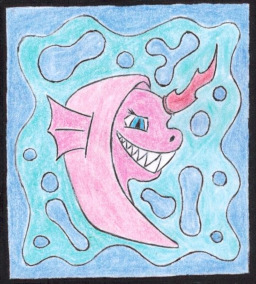 Once upon a time a selfish princess who raised the Sun and took an entire world put it inside a dream so she could test a prince she favored. But the princess was afraid she might break her prince, so she tested her dream machine on a vagabond, leaving the vagabond with a happy life inside the dream as repayment for his cruel mistreatment. In the end she she broke her prince all the same, and the world itself inside her dream machine died beneath a melting Silver Sky.
The prince did not loose faith in the selfish princess and would have forgiven any mistreatment, but the cost of breaking an entire world is dear. The world of the selfish princess was itself placed inside a dream by a selfish princess who raised the Moon so that she could fix a pony who was never really broken. And when he awakened the world of the selfish princess of the sun faded away like the silver stars with dawn's first light.
This is the story of the vagabond.
It wouldn't hurt to read David Silver's Silververse Stories if you haven't already. This is a shared universe story, and the stories do occasionally cross-reference, though it's not strictly necessary to read both, It might clear up occasional confusion.
Chapters (117)