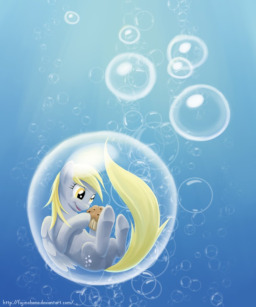 Seven little bubbles upon my flank
but to many it might as well be blank.
All the while they point and stare
for I cannot fly through air.
I tumble and crash
many things I smash.
But many things cannot be seen
as to what my bubbles mean.
Three little ponies, they will find
A secret that I was left behind.
Chapters (3)