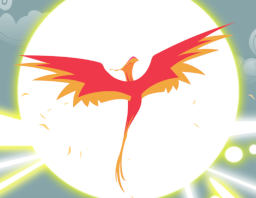 Source
If one lives immortal life, they may often find it rife
With events that cause them strife, which may make them want to roar.
This tale is of one such being, who thought life was disagreeing
With her when she lost her sister, who forever she'd adore.
Perhaps another can step in, since she's lost one she does adore…
Would you like to read some more?
---
I was inspired to write this when Unique SKD took his own shot at 'going Poe' (said story has since been deleted, unfortunately). It just took me a while to work out the kinks with this one.
My second story in poem form, I followed the trochee as best I could. It wasn't easy.
---
Editing and brainstorming provided by Shahrazad
Cover picture by pokerface3699
Chapters (1)