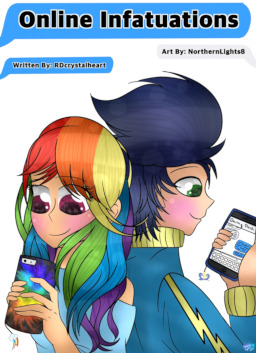 Rainbow Dash, the girl who's usually 'too cool for school', would never admit to ever liking someone. Especially someone who she believes she has never met before.
Nevertheless, she instantly befriends someone named 'Sky High' as her online persona, 'Daring Dash'.
She'd never have guessed it was her best friend, Soarin Skies.
---
Cover art by NorthernLights8.
---
Featured on 8/10/2016!
Chapters (5)