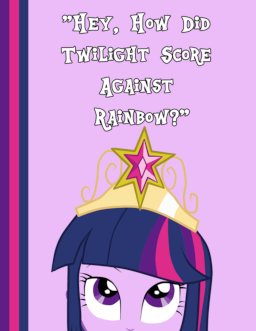 Twilight and the gang had just defeated Sunset Shimmer and had their best Fall Formal Dance ever. A month later, stories of Rainbow Dash winning against Twilight Sparkle in a soccer match began to spread. There was one thing she didn't like about the rumor; Twilight scored once against her despite being a beginner and her being the captain of all sports team.
It was then Rainbow Dash decided to find who spread the rumor and make them clear the misunderstanding the school had. Can she find the one responsible?
---
Want more shorts on EQG? Check out my the other Equestria Girls one shots!
Chapters (1)