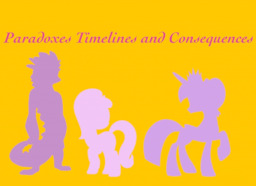 sequel to How Starlight Glimmer Actually Reformed
Starlight Glimmer is now Twilight's daughter!
But how does this effect the elements of harmony and Equestria?
First thing's first, Twilight will have to tell her parents about their sudden granddaughter. Then they're going to have to talk to both princesses about the new legal princess who happens to be an ex-villain. Hopefully her brother and sister in law will understand. Then there's Twilight's friends, the town Starlight controlled, and many problems only the elements of harmony can handle.
Sometimes she wishes she could go back to the days where she raised a young filly, Starlight...
Chapters (9)