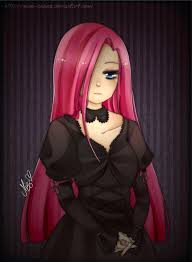 Source
So, once again I escape my prison, falsely accused of being crazy. I have only one person to turn to. I hope she still loves me after what I did last time. Now, about that crazy bit, I'm not crazy. I'm mentally incomplete, learn the difference.
Now to actually get myself 'fixed' I need a knife, and a way into Princess Twilights living quarters. Any ideas?
This is a new Idea I had. A Displaced story that is not about the Displaced but another being from the Equestria the Displaced got sent to.
Chapters (7)