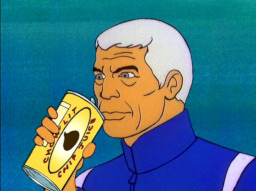 A great evil has returned to Equestria. An army of pure hatred has risen. The power of Friendship will fail.
When a dark void like mass appears over Equestria, Princess Twilight gathers her friends to face the threat. She would soon find that her greatest asset would be her downfall. Twilight Sparkle can not win this battle.
Join an unlikely alliance bound by the greatest threat they have ever faced before. Enemy and friend alike will fight side by side to halt the advance of.....
The Great One!
So yeah this is one of the most epic and insane pony stories ever written, but oops I spilled Chocolate Chip Juice on all but chapter 19. Hopefully it can still be fully understood as a standalone story.
Ha
HAHA
HAHAHAHAHAHAHAHAHAHA
Chapters (1)