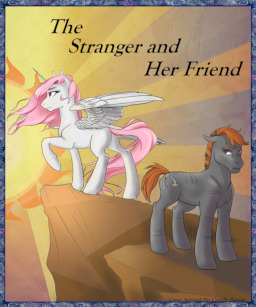 Princess Celestia is a living legend, but much of her life is shrouded in mystery. Records have long since been lost to the decay of time, and the tale of her triumph over Discord has become a fable. The Princess's memory of the event has long since faded... or has it?
Her faithful student lending an eager ear, Celestia recounts the true story of a war-torn Equestria, the struggle against Discord, and the early years of her own life.
Before she was the Princess of the Sun, she was merely a stranger.
Chapters (36)