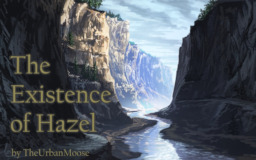 Source
Hazel Wind enjoys having a soul. She is also desperately exhausted by it.
After being separated from the hivemind, the wayward changeling Hazel finds she has developed sentience and individuality. She lives a secret life among ponykind, finding friends and making precious memories. For a time, Hazel cannot help but love it; but soon, she finds the choices, consequences, and profound joys and sorrows of life are far too intense for a changeling to endure.
But before Hazel can end it all, a cranky donkey invites her on a journey—one that could save her very existence.
Chapters (1)