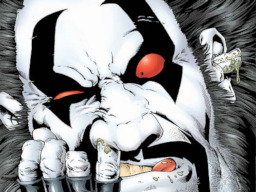 Lobo is many things, well, a lot of them are usually negative insults, but the idea's the same thing to him, he thinks he's awesome, cool, or some other word that would be safe to describe him.
And needless to say, he has a bet to win.
NOT MAKE ANY FRIENDS!!!
He vouched for that quest himself, by the way.
Can he succeed?
Pretty sure he can, but let's watch to be sure.
Chapters (3)