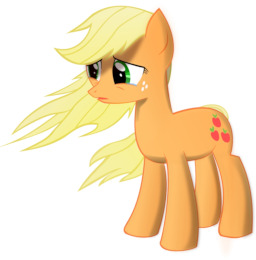 8 years since she came out.
8 years since they started dating.
8 years since she became different.
5 years since they married.
And now Applejack has to live the life of a princess, with Twilight. She was happy to be with her, but Applejack felt... empty inside.
She gave up a life on the farm for her true love, but she also gave up her talent, her calling to life, and and her family.
Was it worth it?
Chapters (1)