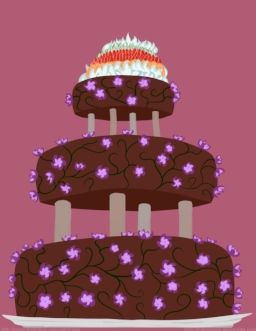 An enormous chocolate cake mysteriously appears in the library on Hearts and Hooves Day. Rarity assumes the obvious; Twilight must have a secret admirer! Seeing as how she's well-experienced in the ways of asking delicate questions, Rarity decides it should be a simple matter to deduce if one of her friends is harboring romantic feelings for the lavender librarian.
Unfortunately for Rarity, love is complicated.
Note:What I really needed was a Mystery tag, but it doesn't exist. Sorry about that.
Edited with the generous assistance of N_Hawke. Story's not dead, just been busy with a bunch of other writing and stuff at home lately.
Chapters (1)