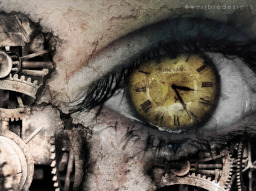 Source
With a heavy breath, steeped in sorrow.
A man on a hill will judge your 'morrow.
He'll determine if he wants you dead.
Or if he wants you to live on instead.
He's lost, you know, but he has no clue.
He doesn't know to what good men allude.
Of morals and conscience, of peace of mind.
These are all things he's left far behind.
And now, at last, he knows he can change.
But first, the future is what he must arrange.
Chapters (3)